Wall Street Sound Machine from Steven White on Vimeo.
Made from an old metal roofing vent, a cast-iron crank, gears, steel, guitar picks and strings, and a large hand-lithographed Wall St. sign. The sounds produced are dissonant and somewhat random, echoing the look of the Wall Sreet. sign; corroded, abandoned, broken, oily and wrong. Inspired by the "Occupy Wall Street" movement, this piece highlights the underside of big commerce, showing the obsolete, broken aspects of a system that is in need of change.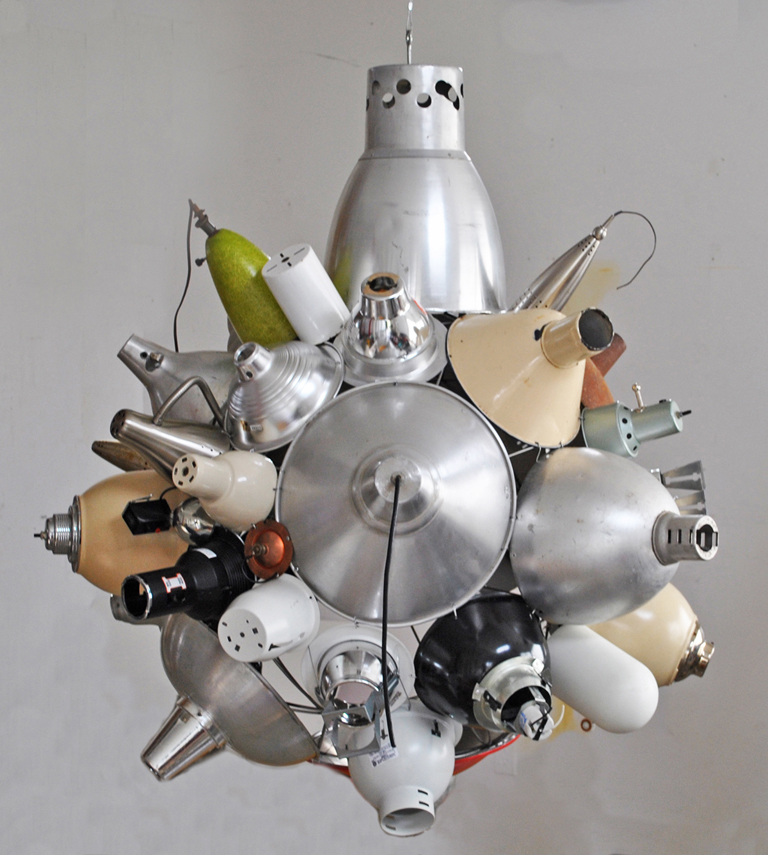 The Sun Turns Itself Inside Out from Steven White on Vimeo.
The Sun Turns Itself Inside Out Made out of dozens of reclaimed lighting fixtures, steel, light bulbs and a motor, this piece inverts the original purpose of the materials. The lampshades are stripped of their original function and become raw materials for a new creation. This piece references this sun in that our relationship with it is changing as we adapt to a thinner ozone layer and increased risk from overexposure. The sun is currently seen as a threat and The Sun Turns Itself Inside Out highlights this tension.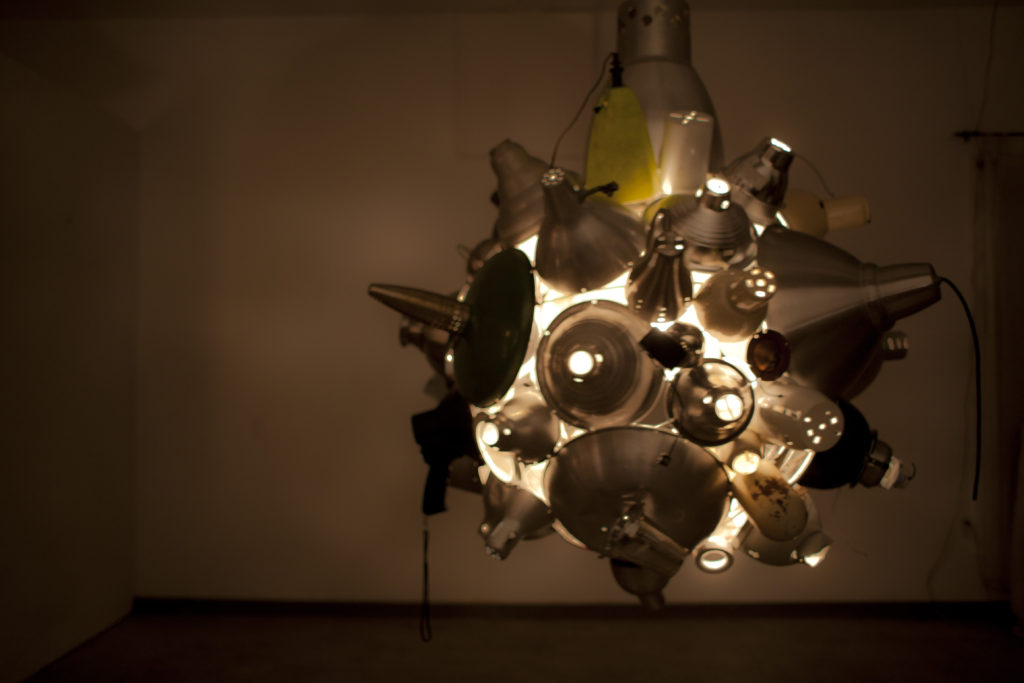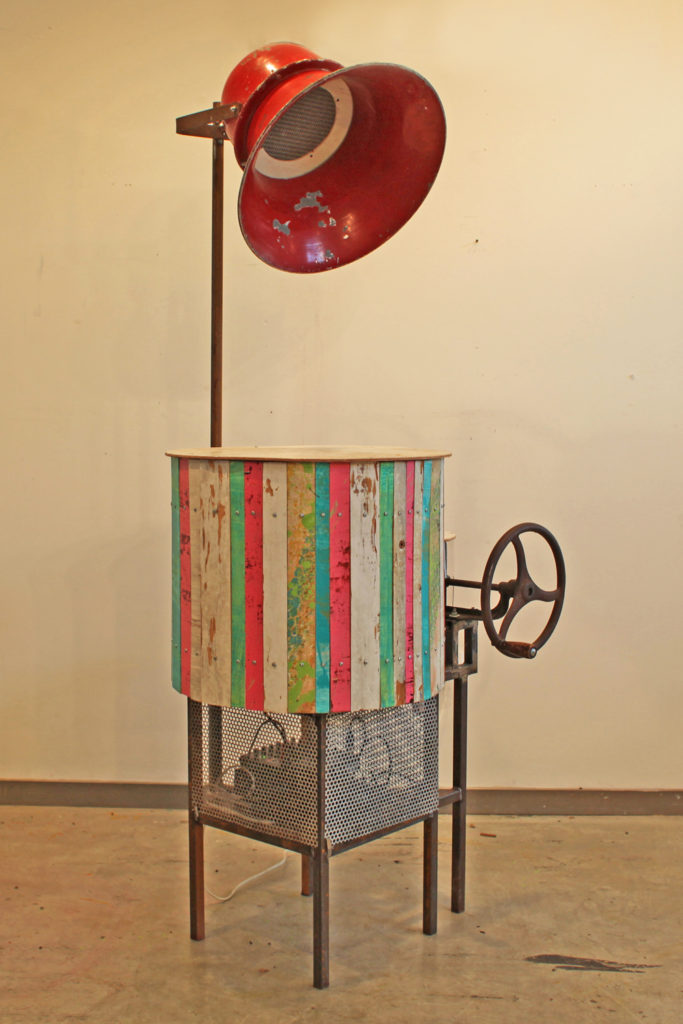 Candy Machine. This piece uses an enclosed drum as the sound source that is then amplified and played back through a salvaged metal outdoor speaker.  The viewer turns a wheel to activate percussive acoustic sounds inside the enclosed drum, which remains a mystery as to what it contains. Candy Machine produces sounds that are familiar, yet sinister; it produces no candy, yet it has a saccharin quality to it.